Small Business Loans for Cleaning Businesses
As business and property owners take precautions against the spread of the novel coronavirus, many are "deep cleaning." To create a safe space and avoid spreading the virus, some cleaning businesses have seen an uptick. On the other hand, some have lost clients as offices, restaurants, and other establishments have closed or cut services dramatically.
Financial options for cleaning businesses
Finding a business loan for your business with the right interest rate can be challenging. From SBA loans to bank term loans, we'll break down the information you need to know so you can make the best choice. Some small business loans are fast, others take more time, some are costly, and others offer low-cost funds. Here are solid ways you can use low-cost funding to increase revenue, for cleaning equipment, or for hiring.
The SBA 7(a) Loan Program
If you qualify, a traditional low-cost SBA 7(a) loan can be your best option. SBA loans have low interest rates, long terms, and very low monthly payments to fuel stability, growth, and savings.
Unlike a PPP loan, an SBA 7(a) loan can be used for a variety of purposes including:
Working Capital – Working capital is the common measure of a business' overall health. Calculating working capital is pretty simple: deduct current liabilities from current assets. If your current assets do not exceed your current liabilities, your business needs additional working capital.
Business owners should make sure to have enough working capital in the bank to meet financial obligations and cover day-to-day expenses. Proceeds from an SBA working capital loan can be used for business building initiatives like hiring and purchasing upgraded equipment.
Debt Consolidation Loans – Refinance merchant cash advances, short-term business loans, high interest business loans, daily or weekly payment loans, or business credit cards.
Commercial Real Estate – Buy an owner-occupied commercial space for your place of business. Commercial real estate SBA loans can also be used to refinance an existing commercial real estate mortgage.
Advantages of SBA 7(a) loans for a cleaning business
SBA 7(a) loans are known as the "gold standard" in small business funding because of their low rates and 10-year terms. (Commercial real estate SBA loans have 25-year terms) Other advantages include:
Very low monthly payments
Available for many uses
Helps build business credit
No prepayment penalty
Available nationwide
Requirements to apply for an SBA 7(a) loan for a cleaning business
Each lenders has unique eligibility requirements for an SBA loan. For example, some lenders may require a business plan while others do not. (SmartBiz Loans does not require a business plan). General requirements for an SBA loan will vary from lender-to-lender but here are guidelines for the banks in the SmartBiz network.
Time in business must be above 2 years
Business owner's personal credit score must be above 660
The business must be U.S. based and owned by US citizen or lawful permanent resident who is at least 21 years old
No outstanding tax liens
No bankruptcies or foreclosures in the past 3 years
No recent charge-offs or settlements
Current on government-related loans
How to apply for an SBA 7(a) loan for cleaning businesses
Step 1: Determine if you meet the basic requirements for an SBA loan (listed above). For more information, visit the SmartBiz Small Business Blog: 5 Key SBA Loan Requirements for Existing Business.
Step 2: Gather paperwork. The more organized you are, the swifter the application process will move. For a list of documents required for an SBA loan, visit the SmartBiz Blog: How to Get an SBA Loan: Documents You Need. It's a great idea to work with your accountant, bookkeeper, or another financial professional when putting together the required paperwork.
Step 3: Choose a lender. Here are items to consider when you're shopping around:
Transparency
Lenders should disclose an annualized interest rate or APR in an easy-to-understand manner.
No hidden fees
When researching loans, don't forget about additional packaging or other types of fees. Lenders should clearly state the fees that will be due before a loan is funded and during the life of a loan.
Plain-English terms
If borrowers don't completely understand the fine print, they can get trapped in a high-cost loan with difficult to make payments. Some lenders even require daily payments. Information that should be easy-to-understand includes the total loan amount, the payment amount and frequency, collateral requirements and any prepayment penalties. A quick and easy glossary of small business lending terms can be found here.
Availability
Is there a quick and easy way to reach your lender? If you're working with an online lender, can you pick up the phone for any questions or concerns? When you call your lender, you should have a dedicated representative that is familiar with your business and your application. An unresponsive lender could be a red flag.
Good reviews from real customers
These days, it's simple to check out a lender online. There are a number of review platforms you can visit to get the pros or cons of their customer service. Try TrustPilot, Google Reviews, or ConsumerAffairs.
The SBA 504 loan program
This program was created to give small businesses low cost funds for expansion or modernization. Typically, up to 50% of project costs are funded by a lender backed by the SBA. CDCs (Community Development Corporations) usually fund up to 40% of the project cost. The final 10% is a cash down payment expected to come from the small business owner. A 504 SBA loan might be a good fit for small business owners interested in purchasing a commercial real estate property and if their unique business circumstances fit with the public policy goals of your local CDC.
The SBA Microloan program
The Microloan Program is for very small businesses, including start-ups and provides loans of up to $50,000. Requirements to qualify for a microloan can vary depending on the lender. Proceeds from an SBA Microloan can be used for most business expenses but not for paying down debt or real estate purchases.
Non-SBA loans and other funding options for cleaning businesses
There are plenty of non-SBA loan options available although they may have higher rates, shorter terms, and larger payments.
Bank term loans
Bank Term loans are a good fit if you need funds quickly, want a fixed interest rate, or your financial profile might not be as strong as needed for an SBA loan. Uses vary by lender but generally funds can be used for working capital, debt refinance, and new equipment purchases. Check with the lender regarding loan amounts available, repayment terms, rates, and pre-payment penalties.
Business lines of credit
A business line of credit allows you to borrow funds up to a limit based on your credit, typically smaller than a term loan. You only pay interest on the amount you use, and you can continue borrowing as necessary until you reach the set maximum. These loans are usually unsecured, meaning that you won't have to provide collateral to qualify. For in-depth information, read this post from the SmartBiz Blog: Small Business Lines of Credit Pros and Cons.
Business credit cards are revolving lines of credit. The main distinction is that they don't terminate once the predetermined limit is reached. They work like personal credit cards, with varying spending rewards and offers depending on the lender. Learn more here: 5 Business Credit Card Myths.
Merchant cash advances
A merchant cash advance (MCA) is most often used by small businesses that accept credit and debit card sales. You receive a specific sum in advance that is repaid either by a percent deduction from daily transactions or through daily or weekly payments. Keep in mind that MCAs often lead to extremely high annual percentage rates. For more info, read What You Need to Know About an MCA.
Cleaning business success story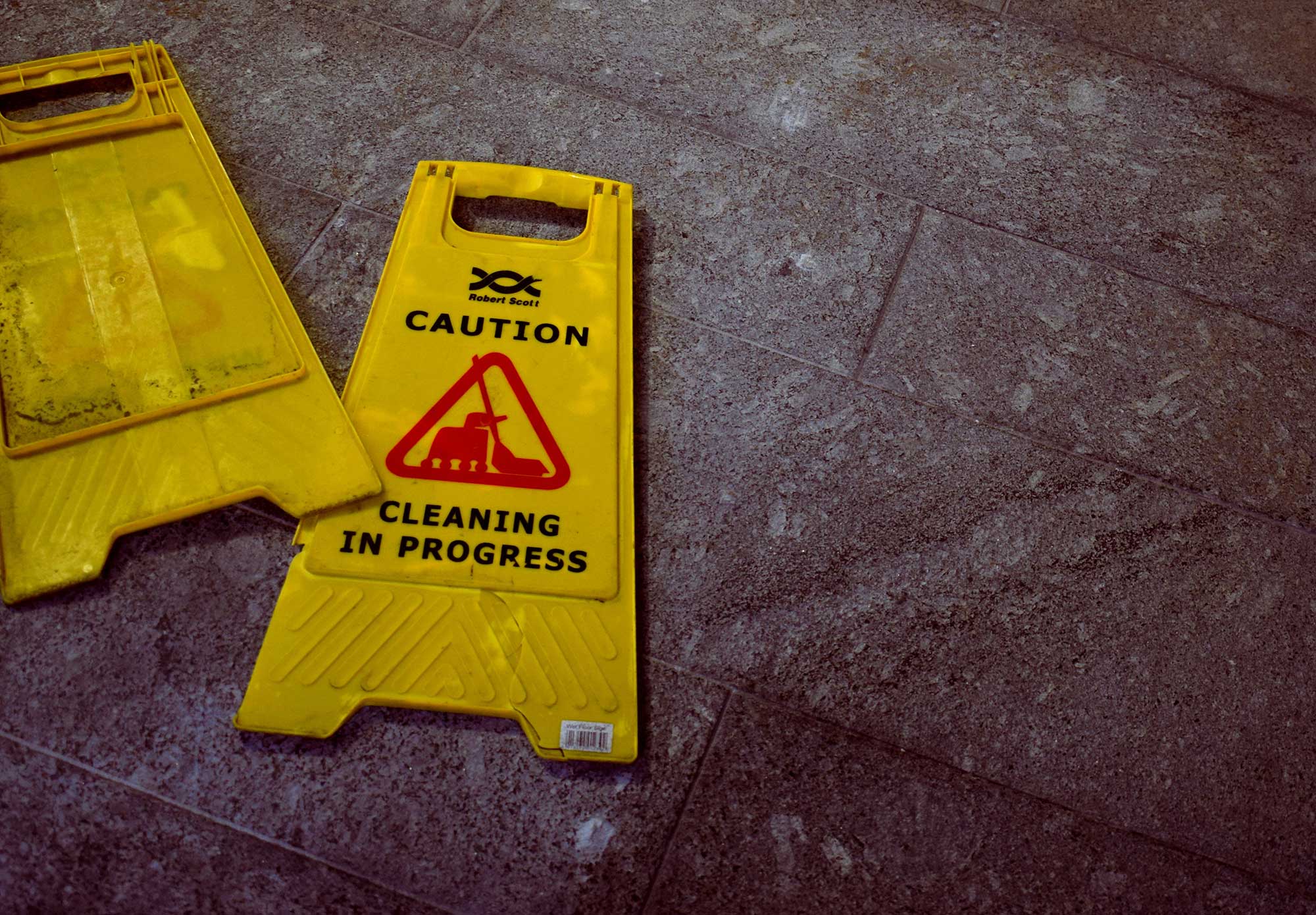 Bob Slinskey knew that small business ownership was the best way he could bring in additional income and he didn't give up that dream. He had a full time job, working evenings establishing The Clean Team, Inc. Bob and his wife Kim initially operated their business, a commercial cleaning janitorial company serving Pennsylvania, out of the back of their car. They now have over 20 employees.
Bob researched SBA loans and knew he'd found the right fit for obtaining working capital with SmartBiz Loans. "I secured a $100,000 SBA loan for working capital and will use the funds to buy new equipment and hire additional staff. I see more business coming my way soon and I wanted to make sure I was ready for it."
Read more about his inspiring entrepreneurial journey now: An SBA Loan is Helping this Small Business "Clean Up".