Niche Marketing Strategy: How To Stand Out From Your Competition
If your brand is in a crowded industry filled with competitors, standing out might seem beyond your reach. But there are strategies you can use to differentiate your products or services in a crowded market. Niche marketing is targeting your advertising to a small and specific audience that might be missed by broad, cross-channel marketing. When done right, niche marketing can elevate your brand and help you to build a loyal audience.
What is niche marketing?
Niche marketing is the art of narrowing your theoretical customer base down to a more specific target market. This smaller target audience is the group of potential customers most likely to buy your products and services. For this group, often called a niche audience, to be appropriate for your business, it must be qualitatively unusual. The Alexa blog lists several characteristics that you can use to find a niche and build your audience around it, including geographic area, culture, personal values, style, and lifestyle.
How to find a niche market
A successful niche marketing strategy starts with finding a niche market to target. This process involves four key steps:
Determining how you stand out . Your niche lies somewhere at the intersection of what you excel at and what you offer that none of your competitors share. If you and your team are experts in a field that few others know as well or enjoy working in as much, that's your niche. Same goes for if your products or services cater to this niche more effectively than anything even remotely like them.
Assessing whether interest exists . Sometimes, you'll identify a niche only to realize that other companies are already targeting it. In this case, you'll need to narrow your niche marketing strategy further. To do so, look at your competitors and perform keyword research. A high-volume keyword that your competitors aren't targeting in their marketing approaches is a space you can focus on in your niche marketing strategy.
Figuring out what your ideal customer needs . To further narrow your niche, figure out not just how your current offerings serve your audience, but what else your audience needs. Then, figure out how to address this need. You may well be the only company taking this "two birds, one stone" approach. The result could be a niche audience that buys from your business time and again.
Implementing and auditing your niche marketing strategy . Although the three preceding steps can guide you toward a meaningful niche, success and results aren't guaranteed. After you've put your niche marketing strategy into place, you should analyze your results and look for gaps. Tweak your strategy as needed to fill your gaps, then keep checking your results, then keep repeating this cycle.
Examples of Niche Marketing
SmartBiz Loans has worked with thousands of small businesses across the U.S. Many of these businesses are finding success operating within a niche market. Here are popular brands who have effectively identified their niche marketing: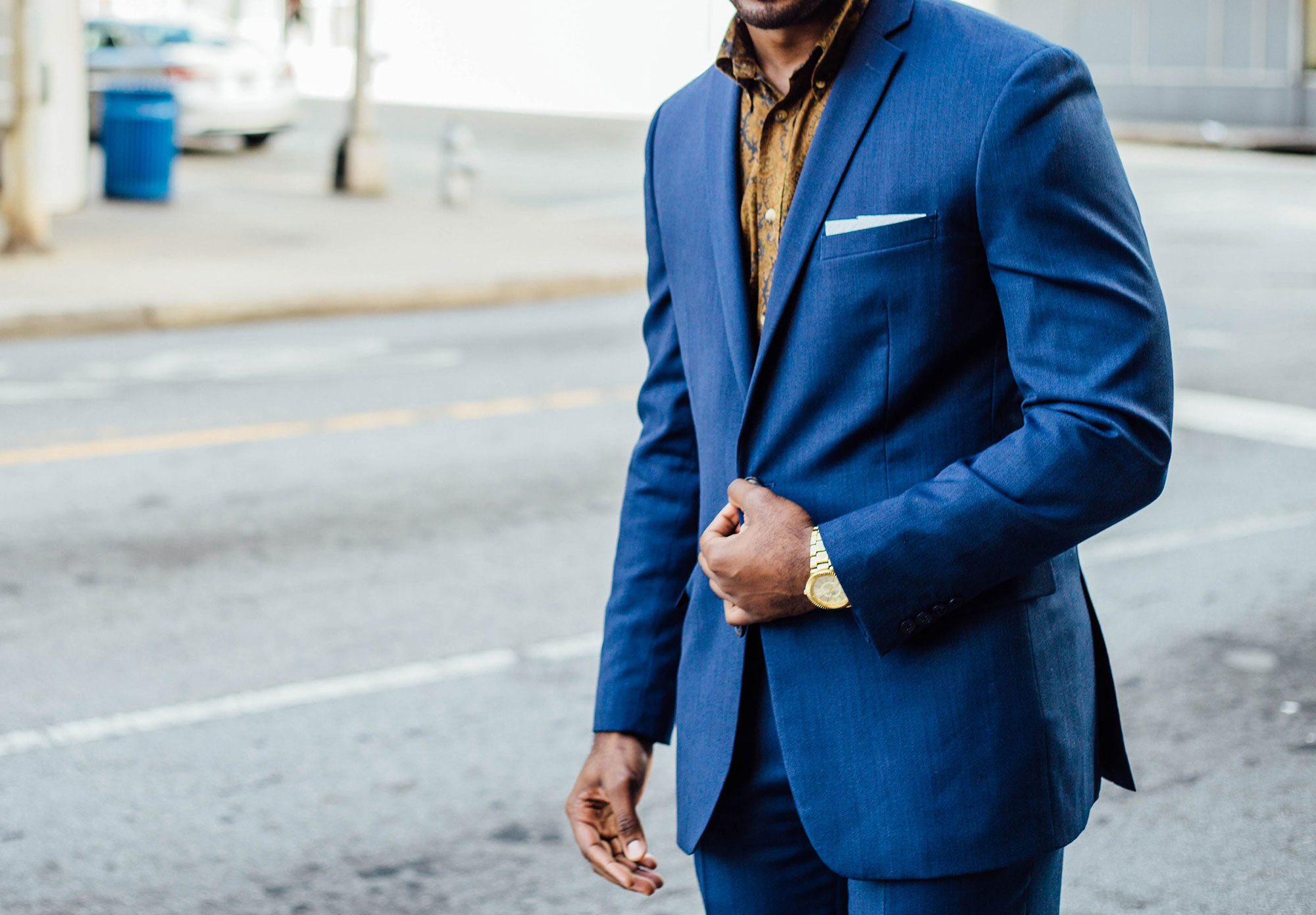 Bernard's Bespoke
Sole proprietor Bernard Burger is a custom clothing designer, an expert fitter, a private clothier, and a master at crafting the perfect formal looks for clients in Los Angeles. Although there are many places affluent men can purchase suits, Burger offers personalized in-home service and a distinctive look through a variety of custom fabrics. Learn how his partnerships with local Mercedes Benz dealers and high-profile law firms are a great niche marketing strategy: Bernard's Bespoke: How to Grow a Clothing Business.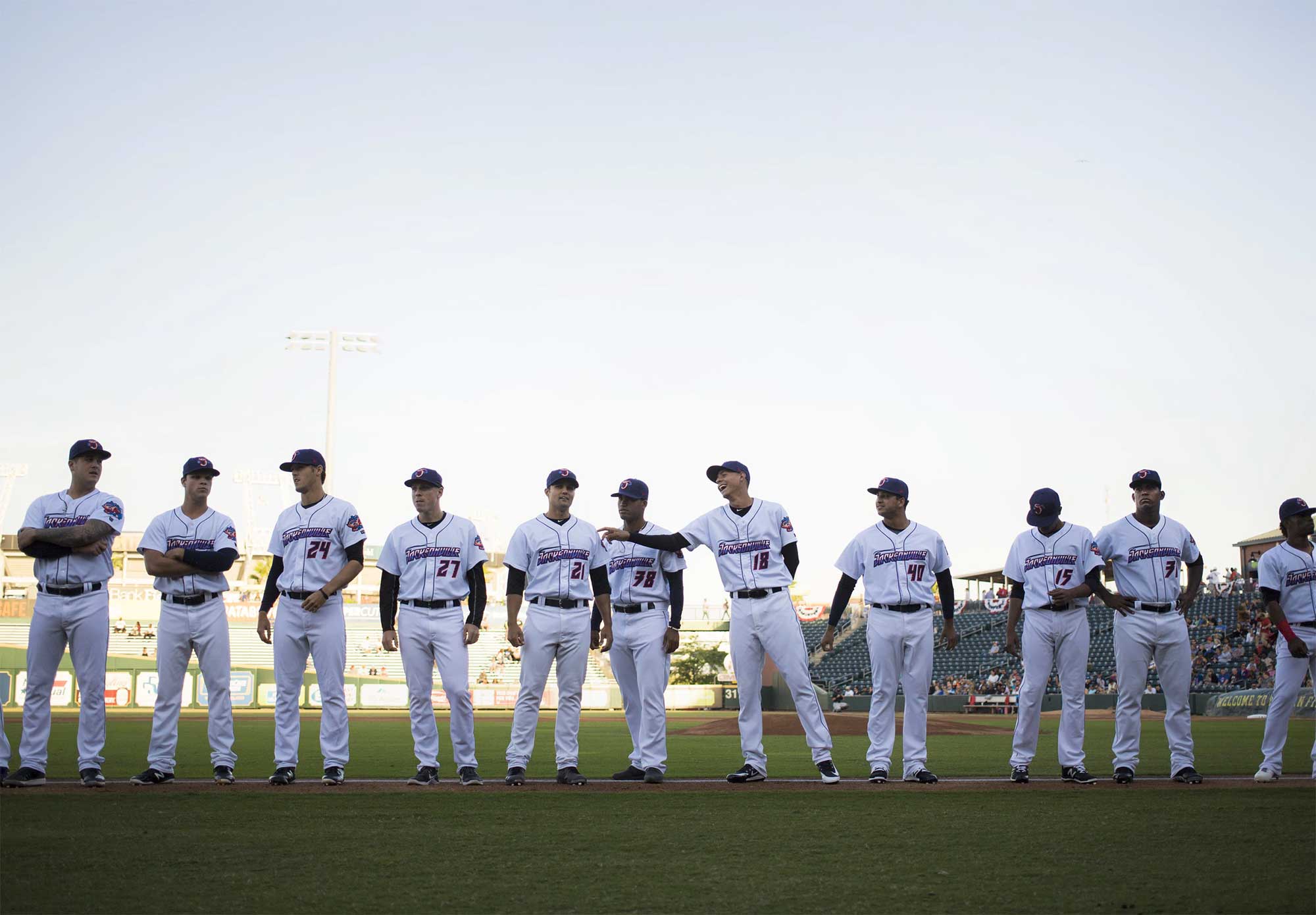 Kinetic Society
Bryant Voong and partner Ted Kim started Kinetic Society after identifying a unique market. They custom design sports jerseys for university Greek organizations. Voong says, "Basketball jerseys have been done before but we found that no one was creating them specifically for the collegiate market." They were able to target marketing and grow their business rapidly. Learn how they are branching out with low-cost funds from an SBA loan: Business Story: Kinetic Society, LLC.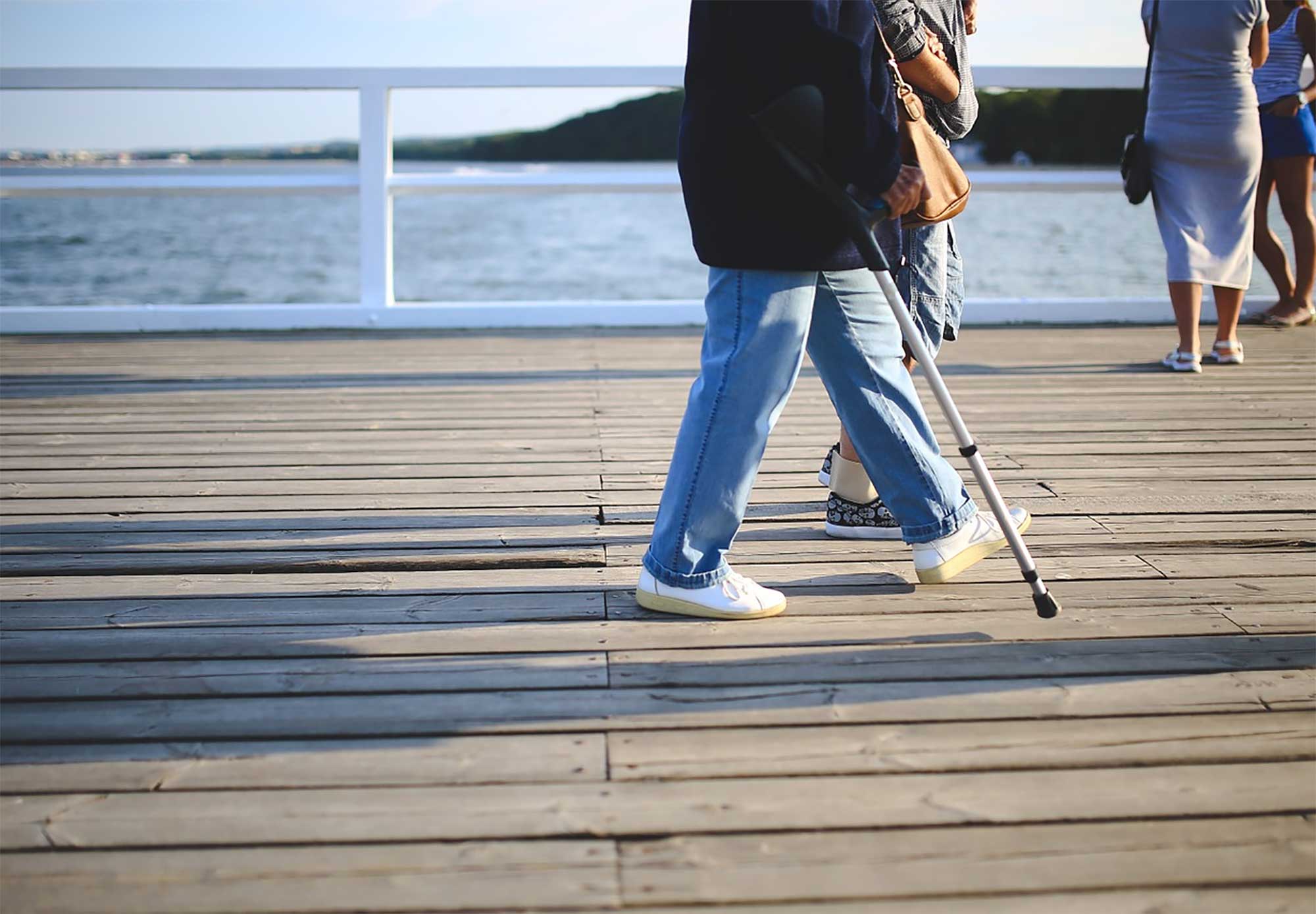 iWALKFree
iWALKFree, Inc. is the only company in the world manufacturing and distributing a hands-free crutch substitute. Sales of the iWALKFree device across multiple channels are skyrocketing and there's no shortage of consumers who are happy to ditch the crutches. Of course, their well-defined niche is precise-adults who are using crutches and meet specific use qualifications like height, weight, and pre-injury mobility. Learn about this unique niche product and the owners plans for growth here: iWALKFree Business Story.
8 smart strategies to get the most out of your niche marketing campaigns
1. Become an expert in your niche market
Conduct thorough market research in your specific industry. Here are product or service features you can identify to help you target a specific consumer:
Cost: Expensive, moderately priced, or economically priced
Quality: Premium or economical
Origin: Made in the USA, locally manufactured, or imported
Next, research the audience you want to reach with niche marketing. What are their needs, expectations, and preferences? How does your product or service fit into their routines? You might have conducted similar market research for your business plan before you launched. However, as your company evolves, so do your competitors and your target audience so revisit your research each year or more frequently.
Don't make the mistake of trying to target everyone. For example, if you have a restaurant with loud music, expensive and creative alcohol drinks, and a casual atmosphere, you're probably not going to market to senior citizens.
2. Solve all of your customers' problems
Very few businesses are one-of-a-kind. Focus on your unique selling proposition (USP). A USP is the reason why a product or service is different from and better than the competitions. Identifying and focusing on your USP is especially important when your product or service is similar to others in your industry.
3. Develop a unique marketing approach
Having a highly specific audience lets you create unique messaging. For example, you'll be able to use certain buzzwords or inferences in a niche marketing message that wouldn't work for a broad campaign. For example, if "Let it Flow, Let it Flow, Let it Flow" was the subject line of a holiday email that landed in your inbox, you might think "Huh?!?". However, if you have a yoga practice, you'd immediately get it as "Flow" is a very specific type of class. It's a clever play on words that can up your open rate.
In addition to messaging and images, choose the right ways to reach your audience. Is your target customer savvy on social media or would they respond better to direct mail? As with any marketing initiatives, it's important to test and see if traditional marketing or digital marketing is working best for you. Analyze the relevant data you've collected to find the strategies that are working – and those that are not.
4. Invest in PPC advertising
Pay Per Click advertising (PPC) is a great fit for niche products or services. It's especially successful when used with high-end, unique keywords. With PPC, you run ads online and how much you pay for that ad depends on how many people clicked on it. The best-known PPC platform is Google Ads. You can target ads to customers in certain countries, regions or cities — or within a set distance from your business or shop.
5. Pay close attention to competitors
Identifying competitors, as well as their strengths and weaknesses, can help you understand exactly how your niche is unique. Here are questions you should answer after investigating businesses both big and small:
Who sells products or services the same or similar to yours?
Have your competitors expanded with new products or services in the last 6 months?
What are the strengths and weaknesses of the competition?
What marketing and sales strategies are used by each competitor to achieve their objectives?
How does their website look and function?
What's the overall market outlook in your industry?
You probably put together a competitor analysis for your business plan before launching. It's time to revisit and look at your current industry landscape before you launch any marketing programs.
6. Expand your business by seizing new opportunities
If your income is picking up and you're ready to expand, look for new opportunities and seize before it's too late. This could mean buying merchandise in bulk to lower your overall costs, purchasing new equipment to increase productivity, or aligning with another small business. An additional way to stand out when you're in a crowded industry is to reduce or add features. For example, a drycleaners could add tailoring or clothing repair to help them go above and beyond other drycleaners in their community.
An infusion of low cost funds can help your expansion. Keep your credit scores high and seek out a loan with low rates, long terms, and low monthly payments. Visit SmartBiz Loans today to learn how we help small business owners apply for SBA loans and Bank Term loans through a network of trusted bank partners.
7. Always listen to your customers
Having a clear understanding of your customers is key to reaching your business goals. Here are strategies you can use to get to know your customers better and target appropriately.
Google Analytics
Google Analytics is a free insights tool powered by lots of data and now the most widely used web analytics service on the Internet. To get to know your customers, focus on the Audience section. You'll get information like age, gender, geographic location, language, and frequency behavior. The more information you have, the better you can make decisions about how to reach customers and make them happy.
Customer Surveys
Surveys can let you know the demographics, likes, and dislikes of your customers.
This article reveals what works and what doesn't so you can avoid wasting valuable time and energy: The Dos and Don'ts of an Effective Customer Survey. To build your survey, review PC Magazine's list of best online survey tools.
Good Old-Fashioned Conversations
In-depth one-on-one conversations help business owners understand customers like no survey ever could. If you want deep insight about your customers, there's no better way than picking up the phone and chatting with them.
Leverage Social Media
When you post on your social media channels, comments from old customers, current customers, and prospective customers help you identify your niche audience.
Don't forget about online reviews. Sites like Yelp, TrustPilot and Google Reviews collect comments, complaints and praises. Don't let your social media platforms stagnate – get in there and engage with posters. If it's not in your wheelhouse, task another team member with social media management or hire an outside social media consultant.
Hold an Event
Do you have a physical location in a community? Consider hosing an event to mingle with your current customers. Like most small business owners, you probably assume that events like these are only for companies with big budgets. However, niche businesses that organize an event can increase brand awareness, improve sales, and grow their customer base. In fact, even if you only have a small marketing budget to work with, hosting an event can benefit your company in a big way. Read seven benefits of hosting an event for your small business: 7 Ways Hosting an Event Can Benefit Your Small Business.
8. Provide the best customer service possible
You'll probably learn how important customer service is when you survey customers. Having top-notch service is important for a niche market. You'll be able to personalize your service the way large competitors can't. According to a Microsoft report, 54% of all consumers globally say that they have higher customer service expectations than they did just one year ago. Providing the best customer service experience possible should be a top priority for every small business owner. Here are guidelines to follow as your shape your customer service strategies: Keys to Great Customer Service – Even if You're a One Man Organization.