The George Group Business Story
On January 11, 2017, a dissatisfied real estate professional with big ideas took a large leap of faith. Ronnie George left an established real estate firm to found The George Group®, a licensed brokerage based in Louisiana.
With an outgoing personality and results-driven approach to life, George was focused on success from an early age. It didn't take long for his hard work and creative sales strategies to pay off. Here's how George established a business, found success, and is helping his employees succeed.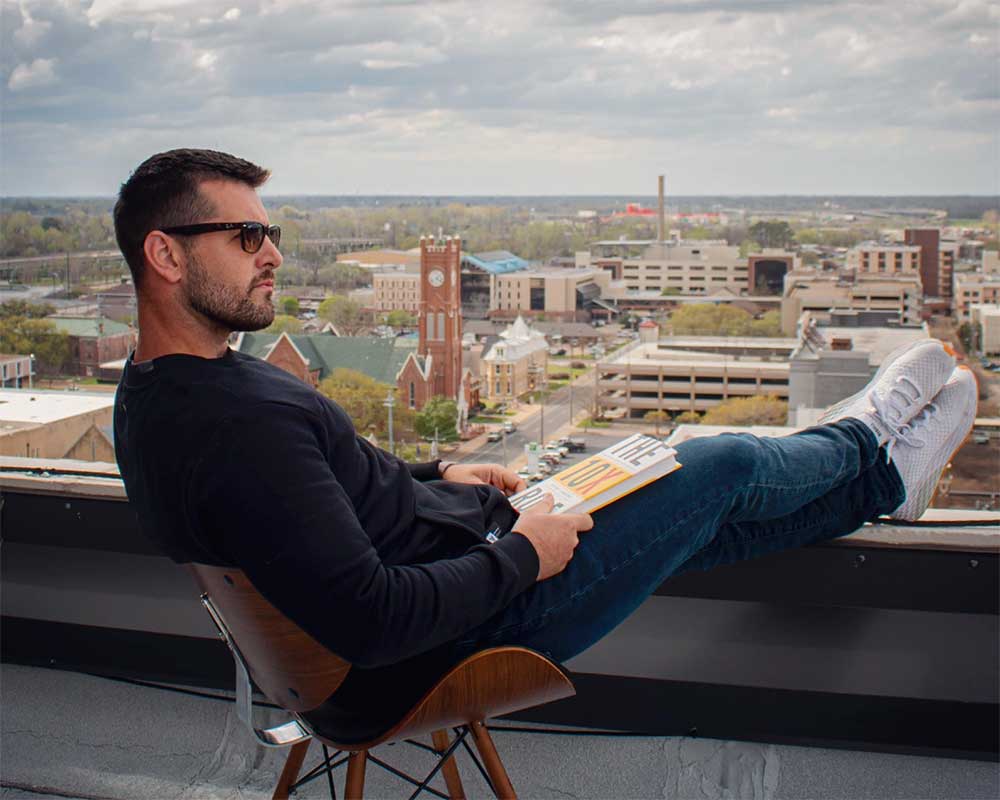 George didn't have a traditional path to business ownership. He was originally headed to college, but his plans changed when he became a father at 18. George describes how he approached his early career: "I looked into a lot of options but ultimately made the decision to pursue real estate. It was truly trial and error as I learned the industry from scratch and tried to figure things out on my own."
George's first job in real estate was working for a large firm, but he wasn't happy.
"I was finding success as an agent but it was for an extremely large franchise. The business model and structure were very rigid."
After weighing his options, George obtained a brokers license and started working for himself. His first step was to learn everything he could about the industry. "I used keywords to research online and watched tons of YouTube videos," he says. "I learned about important business topics like profit and loss statements and payroll that I knew could help me succeed in real estate." George reports that learning has been a constant in his life. "I've listened to hundreds of hours of audio books to learn about business inside and out. If I hear something interesting, I find the source material. I'm very used to grinding it out to learn all I can."
George enjoyed working for himself, but, as his knowledge grew, he also knew he could help others and build a business. "I decided that I wanted to be a lifeboat for agents. I determined that recruiting other agents and helping them market their services could increase opportunities and take me to the next level."
George established The George Group and began hiring real estate agents to assist with residential resale, new construction, and commercial property sales across Louisiana. He now has twenty agents working for him. He says, "I'm interested in giving people opportunities by getting them off their phones and out into the world. I teach my agents how to give clients the service that they want."
In addition to constantly studying business, George is also interested in psychology.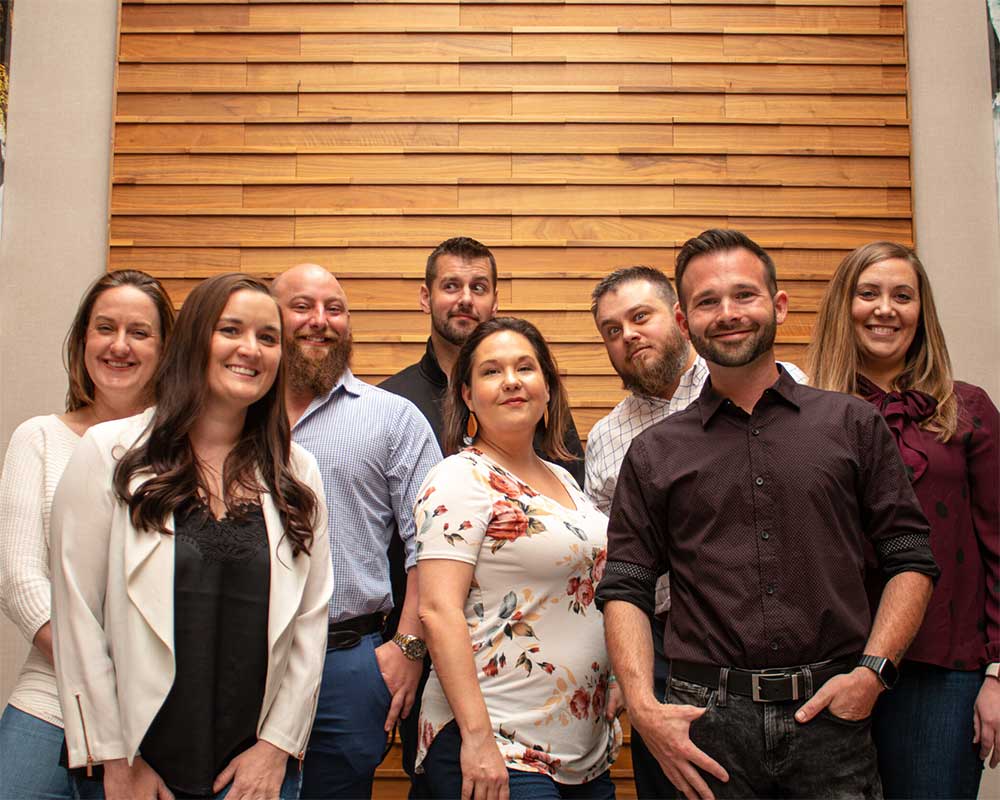 "I try to determine how my employees fit my dynamic and how they all get along. What's their intrinsic motivation and what steps can they take to succeed?"
He spends a lot of time understanding the personalities he works with. "I determine how each person on my team wants to be spoken to, whether it's a man, woman, young, or old. Some want to joke around, others do not. I like to inspire by treating employees the way they want to be treated."
Agents who work with George have the benefits of a full-service real estate firm using cutting edge marketing strategies to increase sales. The business provides drone photography, social media advertising, weekly newsletters, and more to streamline the sales process and create a results-oriented plan of action for every client. The George Group has now earned $114+ million in sales since 2017 and has been ranked as the top independent brokerage in sales volume in Louisiana for 2019 and 2020.
Although financially successful now, the brokerage started out lean and mean. George says, "I was one hundred percent bootstrapped in the beginning. Everything I made, I put back into the business. Eventually I took out a business credit card, but I had not explored a loan until I came to SmartBiz."
In early 2022, George determined that additional capital could help him meet business goals. "I looked at the big picture and wanted to provide more resources for the agents who work with me. I need to hire a staff photographer and videographer to support sales efforts and will also pay down debt to increase cash flow."
He ultimately secured a $250,000 SBA loan from a bank in the SmartBiz® network. George wrote a 5-star Trustpilot® review about his experience:
"Extremely smooth and simple process working with the team. Everyone was on top of their game and I was surprised at just how quickly everything took place. The rates are great and the terms very favorable."
George worked closely with the SmartBiz team, in particular account manager Diamond. She says, "It was great working with Ronnie. His energy was upbeat, he was straightforward and very kind. He was level headed and quickly provided documents and responses to all of my questions. I know the business is set up for success as every use for the loan has a clear purpose and layout."
George reflects on his time as a business owner. "Early on, I learned to delegate and only show up for the things you can. It's helped me be a better business owner and set goals for the future. It also helps me free up time."
He's using some of his free time for a side project. George is currently collaborating with his high school son who has his own handyman business. The pair are working on a house demolition project together.
George is always looking towards the future of The George Group. "In ten years, the ultimate goal is to have multiple offices throughout the state. I want to bring in agents to help them succeed and climb up through the ranks."