New Lease, New Equipment: Two SBA Loans Help Fuel Expansion
Forty miles east of Los Angeles, the lease for a 24,000 square foot building has been signed.
Thirteen thousand square feet of gleaming hard wood flooring has been delivered and shiny $6,000 basketball shooting machines sit ready to help athletes refine their shots.
Small business owner Andrew Todd is the founder of TriFytt Sports. With a full service sports complex being built in Rancho Cucamonga, CA, he's ready for explosive growth and has no plans to slow down.
"It's been my goal to open up a youth sports academy," he says. "Thanks to SBA loans from SmartBiz, I'm close to achieving that goal."
Todd earned a college degree in communications in Las Vegas. While in school, he met his wife, a basketball player who turned professional. Watching her career develop as she played all over the world, he began to form his vision of a career based around youth sports.
"I got to see first-hand how sports can enhance lives and help kids develop," he says. He started TryFytt Sports in 2003 with the goal of developing "Spirit-Mind-Body". From the website:
"The Fytt League aims to not only improve your child athletically, but also to give them the tools they'll need to grow into a strong-willed and well-rounded citizen. Fytt League coaches are knowledgeable, enthusiastic, proficient individuals who have a passion for guiding our next-generation athletes, and who genuinely want to make a positive impact on their lives."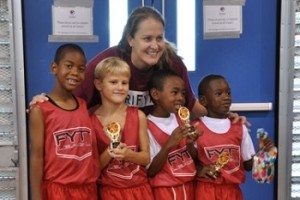 TriFytt has skills clinics, leagues, teams and camps for baseball, basketball, flag football, golf, soccer, tennis, track and volleyball. Cities throughout Southern California contract with TriFytt to create and manage all of the youth sports programs for kids aged 6 to 18.
Like many small business owners, Todd started his company on the side while working a full-time job. He saved money to self-finance the business and was soon able to devote all of his time to TriFytt.
In 2011, Todd's wife retired from playing pro basketball and helped him start an additional business, a girls' basketball academy. That quickly expanded into a boys' basketball academy and included tournaments, skills classes and camps. Although his wife is no longer involved, she's found another way to use her skills – she's raising their three children, all under the age of three.
Initially, Todd found an 11,000 square foot space. He'd never looked for financing before but came across SmartBiz and discovered that an SBA loan was the perfect fit to help fund TriFytt's growth.
He first took out $90,000 and was ready to launch on a smaller scale. However, he came across the bigger space and knew that he could grow the way he wanted with additional funds.
Todd reached out to SmartBiz again and qualified for another $125,000. His loan total is now $215,000 at 6% with a ten year term and a total monthly loan payment of $2,200.
"Roughly 20,000 square feet is open and will be used for basketball courts, a weight room and a physical therapy clinic with an emphasis on sports related injuries and rehabilitation. We'll need to build out some office space and other areas but that will be very minor," he says.
What's next for Andrew? He and his wife both went to school in Las Vegas and met there. "Vegas was fun!" he laughs. "Really fun!" He'd like to open a similar youth sports academy there. For now, he's waiting on the gym floor installation.
"We're excited and ready to open on schedule."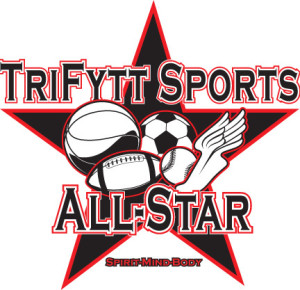 Are you ready to expand your small business? Apply now and discover if you qualify for a low-interest SmartBiz loan in just 5 minutes.