Off-Road Vixens Business Story
Fate stepped in to connect Shari Bisquera and Carey Kiehn. Shari moved into Carey's neighborhood, and discovered that they both share a passion for riding dirt bikes and snowmobiles – sports not typically targeted to women. Their families began riding and camping together every weekend and a strong friendship was born.
Carey had been working as a buyer for 10 years in the convenience retail industry. When they met, Shari was a stay at home mom with a background in accounting for the auto industry. Both women decided they needed a change.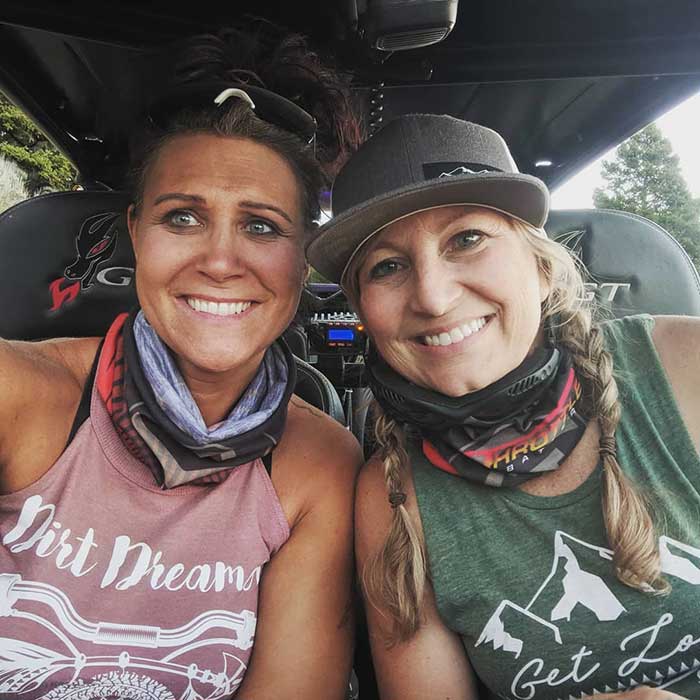 "We love to ride," says Carey. "It was a great idea to incorporate our passions and we talked about how we could make it into a business."
Fox Head Inc., a brand founded in 1974, had a monopoly on clothing for extreme sports - primarily motocross. "We thought it would be so cool to have stuff for girls and the idea for Off-Road Vixens was born."
Off-Road Vixens offers infant, youth, and adult clothing, appealing to all generations of females. The featured clothing changes with current styles and stays in line with the founders' passions to provide the best possible products.
"We have a niche in the market-nobody does what we do," says Carey. "Females love it. Our infant brand is very popular along with mother-daughter matching clothing." The women wanted to create a catchphrase that would be in line with the female extreme sports lifestyle.
They launched with the slogan "Girls Get Dirty Too!" Carey says, "It resonates with people. Our brand represents both females participating in racing as well as the weekend warriors." The pair has now been in business 10 years. "Shari handles the money and I'm the salesperson," says Carey. "We needed those two skills to grow."
Carey and Shari started lean and mean without taking out any loans. "We put in all of our own money at first," says Carey. She used funds from a 401k and Shari contributed her own personal savings. "We were very small at first. We did our own designs based on the theme, style, and fashion in our industry."
Off-Road Vixens was growing and needed funds to fuel growth and help save money. "We had been talking about getting an SBA loan for a long time but it's very scary. We had longevity but had to make sure we were in right place and it was the right time.
The business partners came to SmartBiz and worked with Relationship Manager Min. "She was great. We got it all done easily." says Carey. Min says, "Shari from Off-Road Vixens was a pleasure to work with! The business is fun and unique and Shari was very flexible throughout the application process. I'm thrilled that SmartBiz was able to provide the low-cost capital the business needed to grow."
The pair took out a $100,000 SBA loan with a low rate and a 10-year term. Carey says, "We used the funds to consolidate payments so our monthly obligations are less. We're also using the proceeds for working capital and to build our credit line." Carey and Shari also want to add technical products, like helmets and goggles, to help them stay relevant and grow.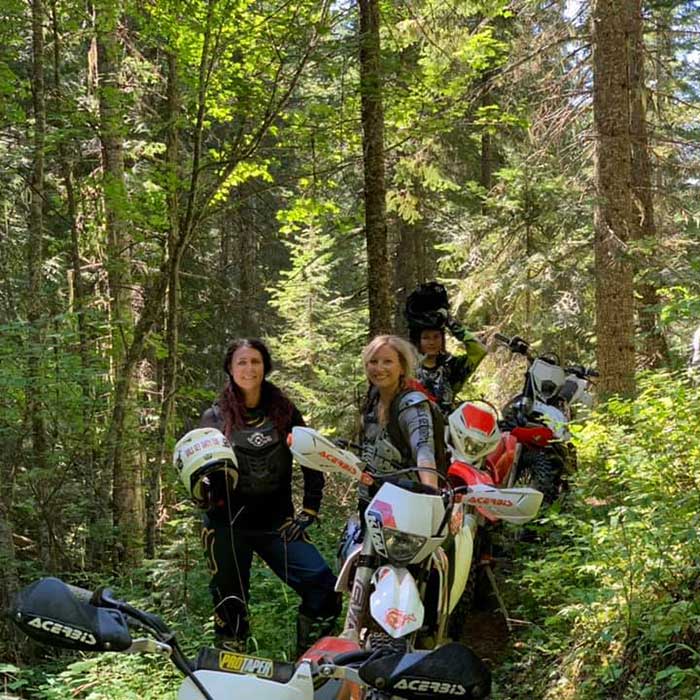 Their business tends to be seasonal, picking up from March to October. "It's pretty much non-stop," says Carey. "We do lots of different types of events, trade shows, competitions, and more. We're trying to be recognized across the country using targeted branding like the same booth and banner design at all shows."
In addition to selling online and in person across the US, Off-Road Vixens employs creative strategies to get the word out about their products.
"People kept coming up to us telling us how we would do good at this event or that event. However, we can't be everywhere!"
"We now work with 60 to 80 active dealers along with 6 to 7 independent reps. They do very, very well at large events." Off-Road
Vixens also has about 200 brand ambassadors on board. "We have clear guidelines about promoting our brand and they can earn significant discounts and free products," says Carey. "We also have promotional deals with established professional and non-professional athletes in the industry. Not just motor sports but activities like archery and other outdoor activities. We initially started with just Facebook ads so this was a big marketing jump for us. I think we've done a pretty good job and we always get recognized."
Carey and Shari want to become an even greater influence on an upcoming generation of extreme sports fans. "We want to inspire girls to step outside of the box and try new things."