Success Story: Epic Global Talent
Laura Tabsharani is the founder of "Epic Global Talent "(EGT), a full-service talent, entertainment and marketing company located in Northern California that specializes in branding creative professionals.
She works with clients in the entertainment industry who are pursuing acting, modeling, television, film, commercial, print, entrepreneurial branding and literary projects. EGT helps them get "agency ready". Tabsharani is known for turning clients into media icons in order to monetize their talents on the global stage. "Our tag line is 'Where your Legacy Begins' and we truly do that for our clients," she says.
Her agency is poised for big growth and exposure through the just launched "Epic Global Talent Search" set to roll out in 2017. The winners will have a unique opportunity to live in a Hollywood Hills Villa and get career coaching from the best in the business. "I want our talent search to turn into the next American Idol. I feel like it's in my reach," she says. "The Bay Area – Northern California is full of many talented people and my hope is to have training locations in both northern and southern California where EGT winners can go."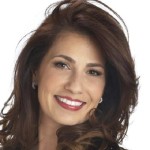 Laura worked with SmartBiz Loans™ to secure funding to help reach her business goals. Learn more about her experience and plans for the future.
Laura learned the talent entertainment business at an early age. "In my late teens and early 20's I worked for many of the major talent agencies in San Francisco. I evolved into management and really honed my ability to discover and nurture talent," she says. Although she loved the work, she took a break from entertainment to work in the financial sector where she was the CEO of California Credit Network and worked for Washington Mutual.
"After I married and had children, I migrated into banking and finance. I stayed in that industry for over 13 years but hit a crossroads. I asked myself an important question: 'what did I have the most fun doing?' The answer was clear," she says. Laura knew that she loved working with talent and quickly reached out to her former media contacts. "They all remembered my name because of my above-the-bar standards. I knew I could make it work."
Laura made the leap into the small business world and opened Epic Global Talent. She was funded with only a small $5,000 line of credit through American Express. "It's all I had to go on. All of the other income happened organically," she says.
Epic currently has employees in-house and out in the field. "We're working really hard," she says. "What gives me purpose is seeing established and new talent succeed. Success is defined very differently through each individual. Some simply want to walk the runway for fashion week; others want to make millions of dollars for their brand. We guide them all towards their dreams."
After several successful years, Laura knew that she needed funds to take her agency to the next level. Despite her background in finance, she had never worked with a Small Business Administration loan. She met with a colleague who had a client successfully funded with an SBA loan and he suggested that as a solution to grow her business.
"Honestly, I didn't want to go into debt. However, I saw what an SBA loan could do for others so I decide to give it a try," she says. She came across the SmartBiz Loans™ website and started an application.
"Because my background has been in banking and finance, I was impressed that my SmartBiz Relationship Manager knew way more than the average Joe. Smartbiz was so good. The hand holding through it all was amazingly great."
She took out a SmartBiz SBA loan and was impressed with the ease and speed. "It helped that I had all of my paperwork in order," she says. "And the hand-holding throughout the process made everything go smoothly."
Laura is now revamping her website and will soon expand marketing and publicity to promote her agency's talent search.
Her advice for other small business owners? "As long as you do the right thing with finances, your dreams can turn into reality." She adds, "Taking the leap to become a women entrepreneur was not easy, but life is way better on the other side. Just do it!"
Visit SmartBiz today and discover in about five minutes if you're qualified for an SBA loan.