An SBA Loan is Helping this Small Business "Clean Up"
Like many entrepreneurs, Bob Slinskey's business ownership dream started as a part-time adventure.
Slinskey started working at the Pittsburg Post Gazette in 1976. During that time, he got married, bought a house and had a baby. He was searching for ways to increase his income to support his family when the newspaper went on strike.
"I thought, what am I going to do now? I was at the mercy of my employer." The strike ended and he kept working at the Gazette but bought into a franchise in hopes of running his own small business.
"I spent $1,600 for the franchise and ran it on a shoestring budget. However, the company made it really hard for the franchisees. The ability to hire additional employees and expand was almost impossible." The franchise soon started bouncing checks. He gave up the business and was back to square one.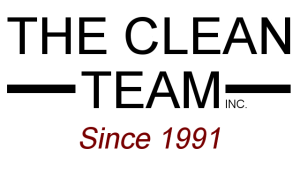 Slinskey knew that small business ownership was the best way he could bring in additional income and he didn't give up that dream. While working full-time at the Gazette, he worked evenings establishing The Clean Team, Inc. Bob and his wife Kim initially operated their business, a commercial cleaning janitorial company serving Pennsylvania, out of the back of their car.
"In 2005 I knew I had to do one thing or the other. I wasn't getting any younger and working two jobs was very hard. Making a decision like that is not easy – all of the 'what ifs' are scary," Slinskey says. He retired from the paper that year and worked many long days and nights with his wife and other friends to build a world-class team. They now have over 20 employees.
Bob has built his business on good relationships, word-of-mouth marketing and an outstanding reputation. "I take pride in giving good service. If there's a problem I like to take care of it immediately," he says. Business steadily increased to the point where he needed to grow to keep up with demand.
"Our current customers are ramping up and a million more square feet of property will need servicing in the coming years." Bob knew that additional working capital would help him keep up with demand but he wasn't sure where to start.
"In years past, I've tried to get loans but I didn't have much luck going to a bank. They required too much collateral and made you bend over backwards to satisfy them." As many other customers have done, Bob discovered SmartBiz online.
Bob researched SBA loans and knew he'd found the right fit for obtaining working capital. "I secured a $100,000 SBA loan for working capital and will use the funds to buy new equipment and hire additional staff. I see more business coming my way soon and I wanted to make sure I was ready for it. If I need funding in the future, I will definitely call SmartBiz. I liked how professional everything was."
Slinskey worked closely with his relationship manager and the application process went smoothly.
"The SmartBiz process was straightforward and nothing was required that surprised me. My relationship manager Patricia was there during every step and was a terrific help. I would absolutely recommend SmartBiz to other small business owners."
If you're seeking funding for your small business, visit SmartBiz today.